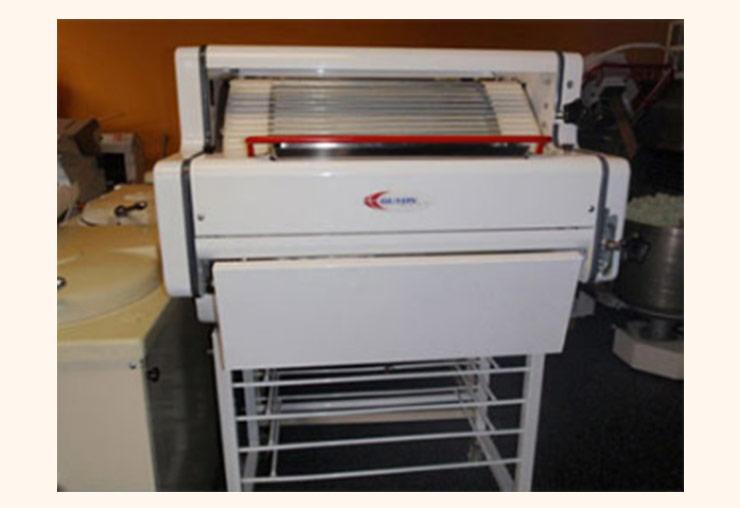 Panirecord Moulder On Stand
Completely Rebuilt.
All new felt.
Belts and bearings.
Built-in tray storage on a stand.
Or contact us at:
(800) 303.7676
Other Products & Specifications
Download the specifications .pdf document to view all the products in this category and to learn more about dimensions, capacity, power and more characteristics of each products available.
Panirecord Moulder On Stand